MEMBERSHIP PROVIDES ACCESS TO:
"How to Be Irresistible to Women" Online Course - Now in its 7th Year!
You'll get access to my Exclusive Members Area where you can download:
• My Complete "How to Be Irresistible to Women PREMIUM" Interactive Audio Course
• 7 Bonus Books, including the original "How to Be Irresistible to Women" e-book, as well as your "Guide to Overcoming Shyness" and "Guide to Female Orgasms"
• A complete "How to Be Irresistible to Women PREMIUM" lesson workbook, complete with additional resources, tips, techniques, and exercises for success!
• Video Library on the art of pickup and sex
• A Personal Email Consultation with me
• "How to Achieve Total Confidence with Beautiful Women" Online Audio Course
• Plus Much More!
000Relationships Articles - The Five Love Languages
"I Love You" in Different Languages
By James, Attraction Expert
If you haven't read Dr. Gary Chapman's The Five Love Languages, you're missing out.
And so is your lover.
The book explains that people have different "love styles." While some people feel loved most when they get presents or are touched, others require words of praise, or acts of service (such as cleaning the house for your lover). Many people have a combination of love languages; they are "multi-lingual," so to speak. If you can successfully "speak" your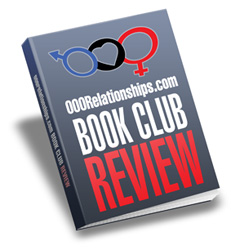 girlfriend's or wife's love language(s), you'll be on the way to fewer problems, greater love, and increased happiness for both of you. Sounds good? Read on.
The five love languages, as described by Dr. Chapman, are:
Acts of Service
Words of Praise
Gifts
Physical Touch
Quality Time
It's not always easy to know exactly love language your girlfriend practices, but you can probably tell which ones are your own. Start by discussing with your lover what you each enjoy most. If you commit to helping each other out, then your relationship is sure to flourish.
Another important area of loving is LISTENING. Women love to be heard; as they tend to be heavier talkers than men, with higher verbal and language skills, it's important that someone hear them out. Here are five great ways to show that you are listening:
1. Nodding
Yeah, simple nodding shows that you're paying attention to your woman. Make sure you're looking at her as you do this, though. Nodding while facing the TV does NOT count!

2. Questions
Questions are great for showing you're interested. Asking your girl simple things like "Really?", "Are you kidding", and "What happened then?" show that you're into her story, and want to know more. She'll love for you for that.

3. Assertions
Just a simple "uh-huh", "yeah", and "Oh, okay" are great for letting your woman know you're listening.

4. Repetition
One killer method is to repeat back what she just said--and with amazement in your voice. For example, if your girl is talking about how much she hates another woman at work--something that's SURE to come up--then you can say, "I can't believe that girl did that! How do you work with her?!?" Guaranteed to make your woman love you.
5. Repeat what she said from EARLIER in the meeting, or even better, from days or weeks ago.
This is KILLER. Not only do you show that you were listening in the last 5 minutes, but also in the last few hours or days! This really impresses the ladies...and will make her more likely to "entertain" you.
Finally, if you really want to show a woman your love, tell her you need her. Girls love to be needed; it's validation, security, and LOVE all in one. By saying the words, "I need you," or simply explaining how much she means to you, you're going to bring untold of happiness to your girl. Telling her how you couldn't imagine a life without her is an amazing way of making her feel better. You'll be amazed by the change in her attitude. Don't be surprised if she starts serving you meals, buying you presents, doing great things for you...all because you made her day.
So guys, tell your girl you need her, now! And learn more relationship-building secrets, for dating couples and married couples alike, with my How to Be Irresistible to Women attraction course. You won't regret it!
---
Hey, you know where to go if you want the real stuff. Check out my online course on how to attract women. You'll learn tons more that I can't even cover here because it's too powerful. Be the guy who knows what the other guys don't. Get the insider secrets on getting any woman you want. Yeah, that's right, even those hot chicks that other guys are afraid to approach. Check out my How to Attract Women course right now - you won't regret it.


James
Author of "How to Be Irresistible to Women"
Start attracting women now!
Attract Women Home | Get My Course | Help/Contact | Affiliates | Members Login
Seduction Resources | Site Map | Testimonials

All rights reserved. Copyright © 000Relationships.com 2000 - 2021